Digital marketing is crucial for every business, regardless of its size. The good news is that digital marketing is highly accessible to companies, including startups. It is cost-effective and the most efficient way to grow your business.
Growing a startup is challenging and demands a solid digital marketing strategy to stand out. You might lose time, money, and effort if you do not have a good plan. This short guide will teach you the best marketing strategies to succeed quickly. So, let's get started.
Why Choose Digital Marketing Over Conventional Marketing?
Digital marketing provides an effective way to reach out to customers. It not only endorses brand awareness quickly but also increases customer engagement. Digital marketing supersedes conventional marketing in many respects. As per estimations, more than 70% of customers conduct product research online. You'll lose potential clients if you do not have your brand's online visibility. Let's glimpse at some of the top benefits of digital marketing, especially for startups.
Cheap: Startups have a limited budget, and they usually find ways by which they can increase customer engagement without disturbing their budgets. Digital marketing provides cost-effective ways to reach out to more customers.
High customer engagement: Digital marketing drives customer engagement in many ways. These include personalized content marketing, valuable blog posts, sharing stories, text messaging, and more. Startups can quickly get customer engagement if they follow the correct digital marketing strategies.
Tracking and evaluation: Conventional marketing is challenging to monitor and evaluate. Due to this problem, marketers are unable to track their marketing strategies. Digital marketing helps marketers to gauge whether they are impacting the customers rightly or not.
Customer research: Digital marketing helps businesses to conduct inexpensive customer research. It not only helps to define the audience but also helps keep focus, i.e., to think from the customers' perspective.
Drive traffic and sales to your website with effective digital marketing strategies focusing on user experience and conversion optimization.
Best Digital Marketing Strategies for Startups
A sound digital marketing strategy effectively gives you a sense of direction. Defining your goals and the steps you wish to take becomes easy. Here are the essential digital marketing strategies that you shouldn't overlook. As a startup, they are just as important as the services that you wish to offer. Let's explore them one by one.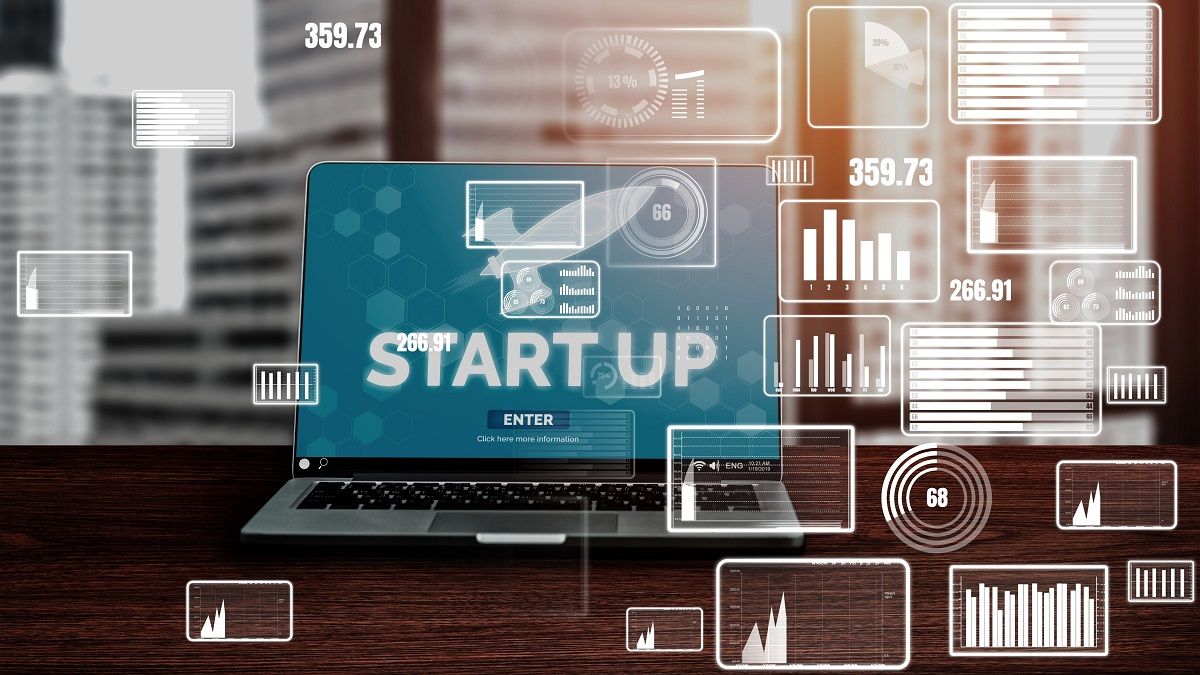 Build Your Website and Brand
As a starting step, you must build your website and promote your brand awareness. It will boost your online presence and build credibility for your business. You can have better conversion rates and more sales with more leads. What else do you want? However, at this step, you must follow the proper manner to impact your audience. Here are some tips and tricks to build your website and brand flawlessly.
Strategize your brand and prioritize the usability of your website.
Optimize for mobile users.
Prepare for search engines to be in the top Google rankings.
Create compelling content and share your brand story.
Display what your business is about so that a layperson can understand it.
Write your slogan and design your brand logo professionally.
Apply branding across your business and establish a solid online presence.
Invest in SEO
Search engine optimization has a lot of benefits for businesses and startups.
It helps establish your brand and builds trust.
You get organic traffic which is better than any other form of traffic.
You can get insights about your competitors, which can be a turning factor in your life.
Work on your on-page SEO and make your content friendlier to search engines and users.
Use technical SEO to optimize your website's technical infrastructure.
Promote your website with off-page SEO. Convince the search engine algorithms that your website deserves to be on top-ranking pages.
Create Remarkable Content
Create content that stands out and endorses your brand message. Create content to educate your audience by focusing on user-intent content. It will help you to think from the users' perspective and educate them about your product accordingly.
Here are five steps to creating an effective content marketing strategy for your blog posts, social media pages, SEO, and paid advertising channels.
Research: Identify your target audience and analyze your market accordingly.
Ideation and Planning: Plan your actions by setting your strategic objectives.
Optimization: Create relevant content and optimize it before you publish it.
Distribution: You should effectively distribute the content you create across your chosen channels.
Analysis: Analyze your performance to improve your future strategy. It will also give you exciting insights to perform better next time.
Use social media to Raise Brand Awareness
Social media is a powerful tool to raise businesses' brand awareness, including startups. There are 4.59 billion social media users worldwide, which is a great platform to promote your brand awareness. However, many companies currently use social media, and you must stand out. The following tips can prove beneficial for you. Let's get to know them.
Understand your audience differently, such as through demographics and collecting feedback.
Create your unique brand message and educate your audience.
Run contests to increase customer engagement.
Craft your content carefully and switch it to different content types.
Use video marketing across social media platforms to market or promote your product.
Share happy client stories and online reviews of your services.
Reach Your Audience Through Personalized Emails
Email marketing is another powerful tool, just like social media marketing. It helps to communicate with your audience and allows for targeted and personalized messages. It can help build meaningful relationships with your customers and lets you improve your direct marketing campaigns.
Reaching your audience through personalized emails can be a little tricky. However, the following tips can help you achieve it.
Drive more clicks to your landing page and offer a serious call to action.
Encourage your readers to reply and also collect their feedback.
Have an enticing subject line to induce customer interest to open your email.
Ensure that your emails look great both on mobile and desktop.
Include links to your social media profiles so people can find you.
Final Thoughts
Digital marketing offers vast benefits for businesses and startups. By implementing these digital marketing strategies, you can ensure the business growth of your startup. Also, track your results to optimize growth and maximize your profits.
Resource: