Chiropractors use hands-on adjustments to alleviate body pain and often focus on problems related to the spine. Over 35 million Americans receive chiropractic treatment every year. Chiropractic is a highly competitive industry and demands practical chiropractic marketing ideas for business growth.
There are over 70,000 registered chiropractors in the US who are inclined to open up their clinics. However, with such fierce competition, one needs to level up the marketing game to stand out from the rest of the crowd.
Streamline your marketing process so you can focus on and do your best with your patients.
Suppose you are a chiropractor looking for innovative yet simple ideas to boost your practice. In that case, this article is for you and will help improve your chiropractic practice and increase your client base. So, let's get started.
Determine What Makes You Unique
First, you must find your competitive advantage to catch your patients' attention. Determine what makes you unique and start differentiating your practice. Promote various services and benefits that make you different from the rest of the chiropractic services in the town.
As a chiropractor, know your unique value to gain patients' trust. It will also help in the sustainable growth of your chiropractic practice. There are four basic ways to find your unique value proposition, i.e.,
Identify your target population and connect with them. Start identifying from a broader approach and then shrink it to specific people interested in availing of your service.
Define what makes you different from other chiropractors. Focus on why people should choose your service over others. Be objective in carving your strategy and create a concrete list of distinguishing factors that define you.
Recognize the pain points that your service solves. Think about your competitors and find the data gaps to surprise your audience.
Display a strong message about who you are and how you care for your community.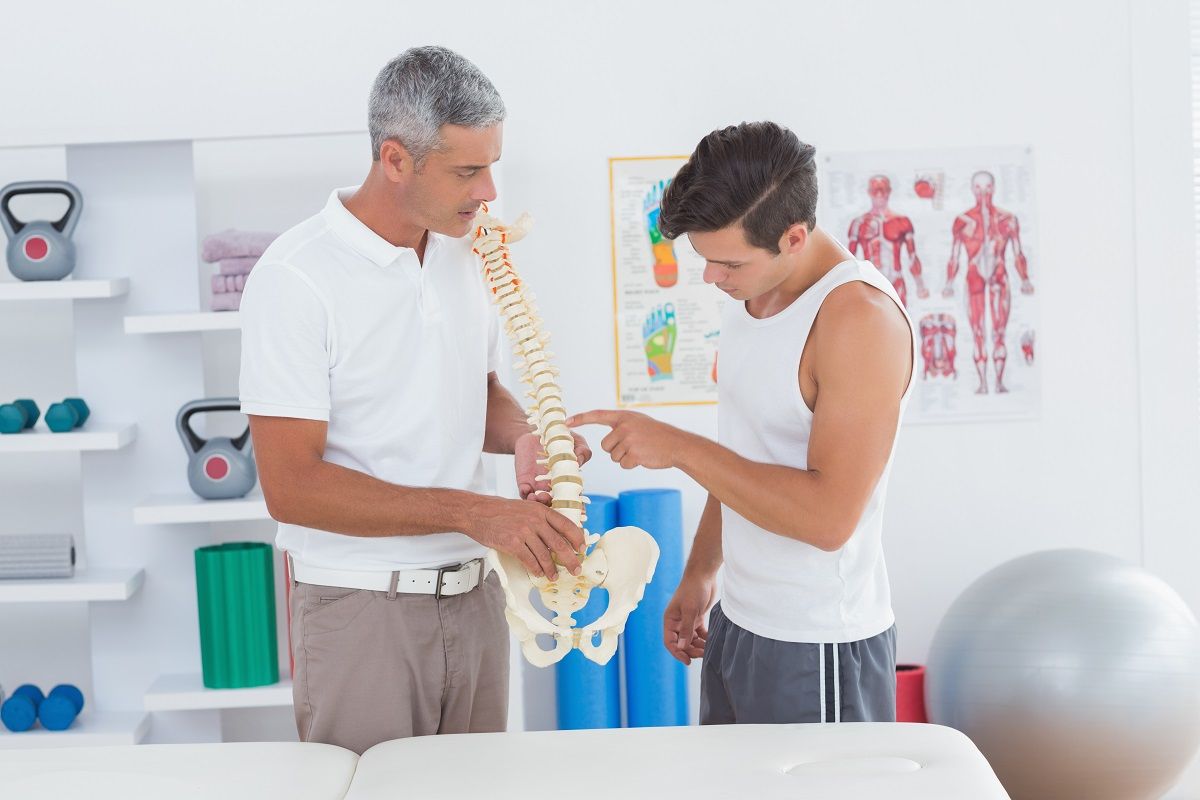 Investing considerable time in your community pays off in the long run. People will not only recognize you as a chiropractor, but they will also get to know about your work and services. When they see you actively communicating with the community members, it will build their trust in you.
There are numerous ways to invest in your community to get your name. For instance:
Sponsor local events. Sponsorship will allow you to network with the locals and share information related to your practice. You might sponsor a sports team, a local charity run, or any event in the wellness niche.
Arrange seminars on chiropractic care and educate your audience. Also, have a question-answer session to gain your audience's interest.
Sign up for public speaking events in schools, senior centers, local libraries, or otherwise. Share your expertise with the public and connect with potential referral partners.
Be Actively Social and Improve Your Online Presence
Use social media platforms to educate your followers by showcasing your chiropractic care. Social media is an effective way to connect with your targeted audience, who might be your future patients. Utilize video marketing to show your working space to your clients.
Also, update your website and use content marketing to impact the minds of your audience. Post regular blogs on your website and invest in SEO to improve rankings. Set up an online presence for your business, and here are some wise tips in this regard.
Build a social media page for your practice and post engaging content regularly.
Make a professional website for chiropractor care with a user-friendly web design to maintain the user's interest.
Boost awareness of your brand and establish the brand's recognition.
Use captions with inspirational words and phrases.
List your business in all online directories so people can easily approach you.
Upgrade Your Equipment and Advertise on Social Media Platforms
Nowadays, patients get inspired by modern medical technology and feel more convenient than solely relying on medicines. Update your chiropractic equipment and advertise on various platforms to attract attention.
Use updated equipment that is energy efficient and has a sleeker design. It will help you save space and money. It is user-friendly and uses technology to facilitate the clients. It helps to provide the best possible patient care in new ways. It is easy to work with, and patients do not have to wait so long, like with outdated equipment.
You'll need a one-time investment to purchase updated equipment for your clinic. Once you do this, the results will be long-term. It is also accessible for patients in their town, so they do not need to travel elsewhere.
Encourage Online Reviews and Build Your Reputation Upon it
Another tip for growing your practice is getting online patient reviews and building your reputation. The online patient reviews make you more visible and expand the conversation about your practice. Whereas good standing ultimately results in more profit for your business.
Statistics reveal 87% of people read online reviews before opting for a local business. Moreover, 94% of people use a company that has positive reviews. You can get positive online reviews and a good reputation for your chiropractic care by focusing on the following aspects:
Do good work so that people can trust your practice. It's important to get patient feedback after providing service. You can also post patient testimonials on your website to impact new patients.
Exhibit transparency to gain your client's trust.
Keep your promises and give more than people expect from you.
Cultivate a positive outlook on your practice and resolve your patient's query at your earliest.
Be reliable and consistent by producing valuable work to make a difference in people's lives.
Final Words
Last but not least, be determined to achieve success. Make a continuous effort, be patient, and have a growth mindset to achieve eternal success. Implement the tips to streamline your marketing process so you can focus on and do your best with your patients. We hope you benefit from the information and grow your chiropractic practice.
Resource:
The Top 5 Secrets for Successfully Marketing Your Chiropractic Practice