Engage Patients Through Video
Transform Your Dental
Practice with Engaging Video Marketing
Struggling to stand out in a crowded dental market? Video content can be your game-changer. With our tailored video strategies, we address the unique challenges dentists face, helping you connect deeply with patients and elevate your practice.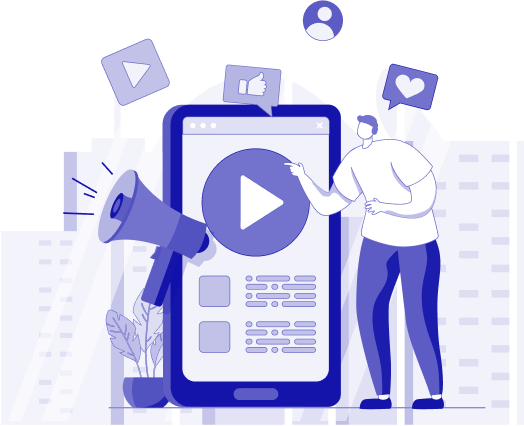 How Do We Amplify Your Dental Practice's Presence?
A Tailored Video Marketing Blueprint
for Dentists

Content Ideation
Brainstorming videos that resonate with patients.

High-Quality Production
Showcasing your services professionally.

Optimized Distribution
Ensuring your videos reach the right audience.

Performance Tracking
Detailed insights into video impact.
Why choose us?
Why Trust Us
with Your Dental Video Marketing?
At Vigorant, we understand the power of visual storytelling, especially in the dental industry. Here's why we're the top choice for many dental practices:
70% Conversion Boost
Dental clinics using our video strategies report a 70% increase in appointment bookings after viewers watch their content.
95% Message Retention
Viewers retain 95% of a message when they watch it in a video, ensuring your dental practice's offerings are remembered.
Our Clients' Success is Our Success
Hear from Our Satisfied Clients
Don't just take our word for it. Hear from other dentists who have seen their practices grow with our digital marketing services.
"Vigorant has transformed our practice. New patient numbers surged from 12 to over 80 a month, and our online visibility skyrocketed. I highly recommend Vigorant for any dental practice."
Dr. Darvishzadeh,
Walnut Creek Dental, CA
Just for you!
We Have a Gift Just for You
🎁Get Your Free eBoo & Discover the Power of Dental Email Campaigns
Download our eBook to learn how effective email marketing for dentists can transform patient engagement. Unlock the secrets of successful dental email marketing with our free eBook. It's our gift to you, packed with practical tips and insights.
By downloading, you agree to our Privacy PolicyandTerms of Service.
FAQ
Frequently Asked
Questions
Didn't Find Your Answer?
How can video marketing differentiate my practice from competitors?
Will video content genuinely increase patient bookings?
How can videos help in building trust with potential patients?
Is video marketing cost-effective compared to other marketing strategies?
I'm not tech-savvy. How will I manage video content?
might be interested in
More Ways to
Grow Your Practice